Three Key Reasons California Must Prioritize Essential Child Care Personnel for COVID-19 Vaccination
California early educators are calling upon Governor Gavin Newsom, California Department of Public Health, and California Health & Human Services to prioritize child care personnel in the proposed rollout of Covid-19 vaccinations among essential workers.
Over the last nine months, California childcares have collectively provided care for the hundreds of thousands of young children across California. Many of our programs suffered Covid-19 outbreaks, insolvency, and significant loss of qualified staff due to Covid-19 fears. But we remained open to care for and educate California's young children.
Broad vaccination among child care personnel will act as a backstop for our critical infrastructure by ensuring the health of our essential personnel which enables front-line workers to do their job, unlocks care for working families, and protects care for California's vulnerable young children.
Enables front-line workers to do their job
The childcare workforce can only continue to support our essential health workers if  they are vaccinated. More than 5,600 child care programs have closed, and the number of parents, children and child care providers who have contracted covid has increased to 2,474 as of December 16, up from 1000 in early September. Without healthy child care personnel, child care programs close, and without child care, health and other front-line workers can't go to work.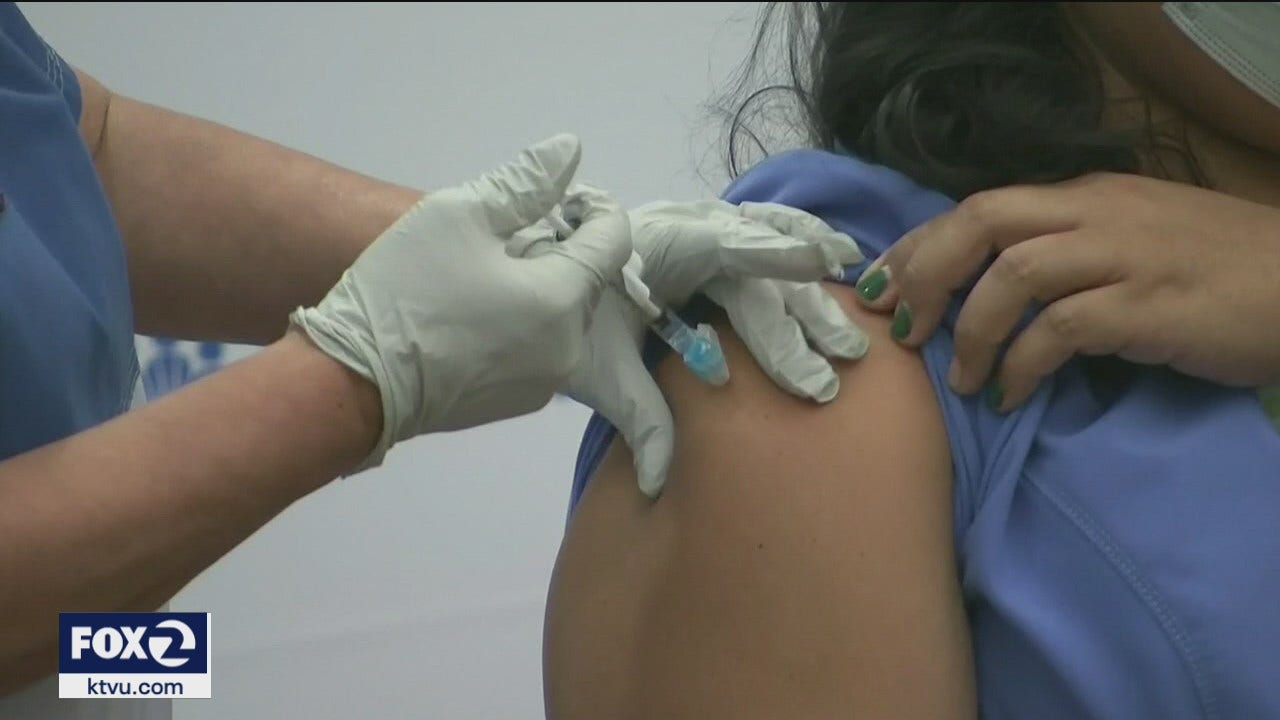 Unlocks Care for Working Families
A childcare's closure results in lost care for working families and low-income families, meaning all too often women have to leave the workforce to care for their children. It means lost jobs for teachers, and a deepening of socioeconomic divides. When a childcare closes, the spots are lost forever, and local impact lasts for decades.
Vaccinating child care personnel will reassure families it's safe to re-enroll children, stem fears among teachers, and enable childcares to avoid permanent closure. This stops the loss of thousands of childcare spots for working families and families in need.
Protects Care for Vulnerable Young Children
Children are dependent on adults and the wider society for their well-being, and setbacks in well-being during childhood can have severe negative and sometimes permanent effects that can last a lifetime.
Although children are less subject to direct morbidity and mortality impacts of infection from COVID-19 when compared to other age groups, they have suffered significantly in other ways during the COVID-19 pandemic. Public fear of Covid-19 has resulted in families withdrawing their children from care, and teachers leaving the workforce.
This results in significant lifelong educational and social impacts. The extent of learning loss and its impact on life prospects is expected to be far greater for children living in poverty or in otherwise disadvantaged groups.
Vaccinating child care personnel will ensure the safety of our critical child care infrastructure and return child care and education services to a functioning, albeit deeply damaged, essential resource for California families.
We ask Governor Newsom, the California Department of Health, the California Health & Human Services, and the Community Vaccine Advisory Committee to continue prioritizing early childhood personnel among essential workers for the Covid-19 vaccine.
Want to get involved?
First, sign and share the petition below.
And secondly, consider supporting organizations supporting this cause: sign up for a membership with CQEL and give to the Child Care Law Center.